Are you in need of same-day package delivery? Book anytime for all your business-to-business and personal delivery needs. Bicycle couriers get things done a lot quicker since bikes are agile, and couriers can navigate through New York City's congested streets with ease. Other services provided are same-day flower and medication deliveries. You can also book to get your favorite cupcakes delivered and other retail items. Before placing your order simply contact me so I can give you my full name to add to the order so I can pick it up for you. I have been a professional bike messenger for 5 years, so I can assure you that nothing I deliver to you will be damaged unless I get run over by a car and die but that won't happen. Check out some of my client reviews below!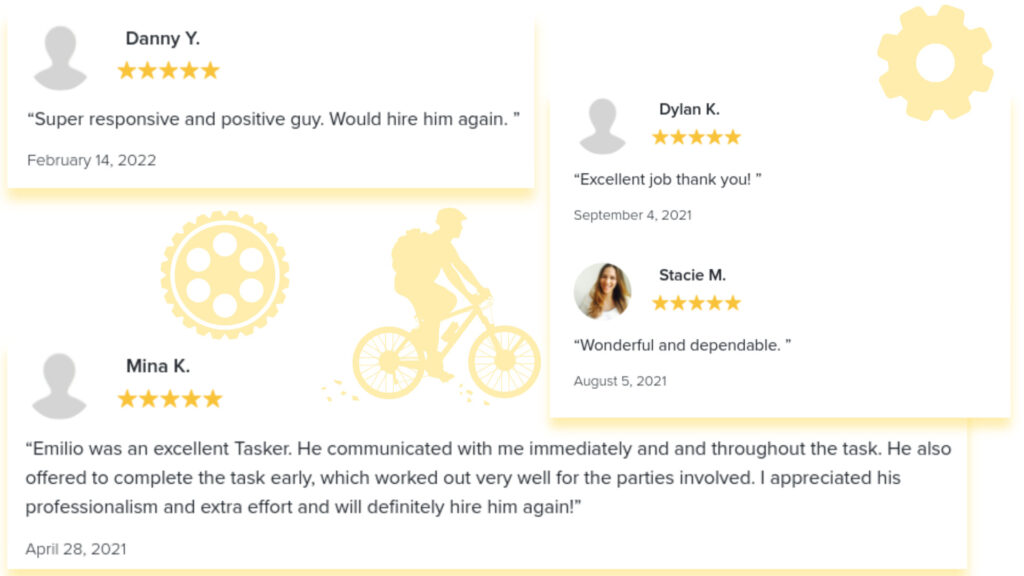 Service Areas
Queens – Astoria, Long Island City
Manhattan – Lower East Side, Midtown, Upper East Side, the rate for pick-up and deliveries above 110th Street is $30.00. No deliveries past 125th Street.
Brooklyn – Greenpoint, Williamsburg, Dumbo, Brooklyn Heights
Block

Bicycles help reduce congestion, and are more reliable because bikes can get around traffic and go places cars can't

Because bikes can squeeze into tight spaces you can rest assure your packages will keep moving in a timley fashion

Don't go anywhere, relax and choose your pickup location. No extra charge for additional packages going to same location.